If you are interested in joining the Pride Community Center Board, please fill out this application.
2022 Board of Directors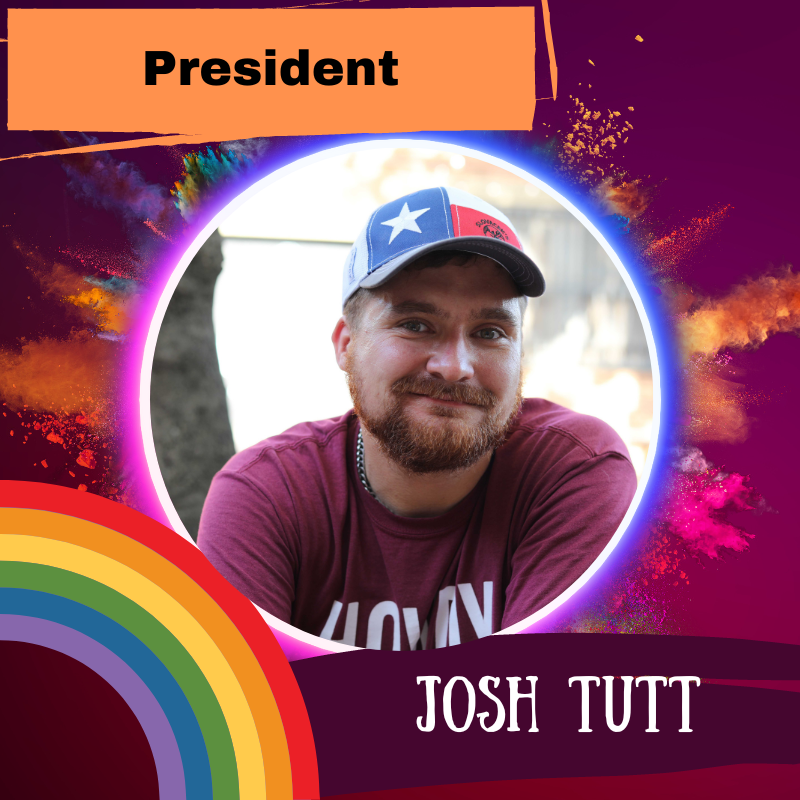 President
Josh Tutt
Pronouns: He/Him/His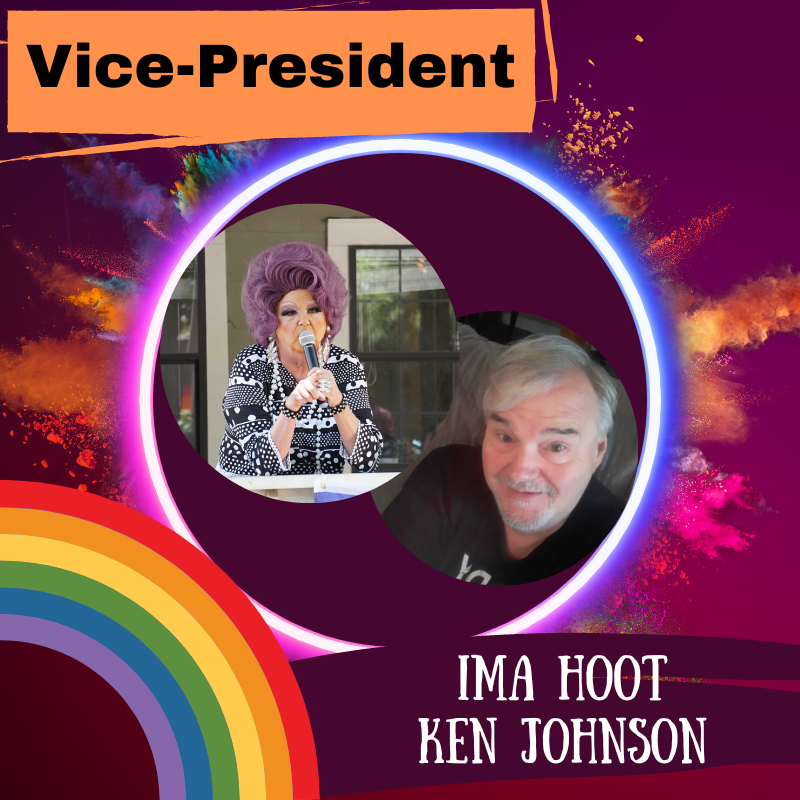 Interim Vice-President:
Ken Johnson (He / Him/ His)
Ima Hoot (She / Her / Hers)

Ken Johnson a true Texan, born in Fort Worth in 1954 and has resided in the Austin area now for 48 yrs. a shop owner/ hairdresser for 48 yrs. I'm a performing member of the Austin Babtist Women for 27 yrs raising monies for charities all over Texas. I was a former volunteer of the year for Project Transitions also on the board of Friends of David Powell Clinic for over 10 yrs . I was elected Empress 8 of the United Court of Austin in 2000/2001 and continue performing and helping others….I also Miss Lone Star 28 and 29 of Texas Conference of Clubs…I enjoy my Texas Longhorns, sports, my 2 dogs and helping others ..

Board Member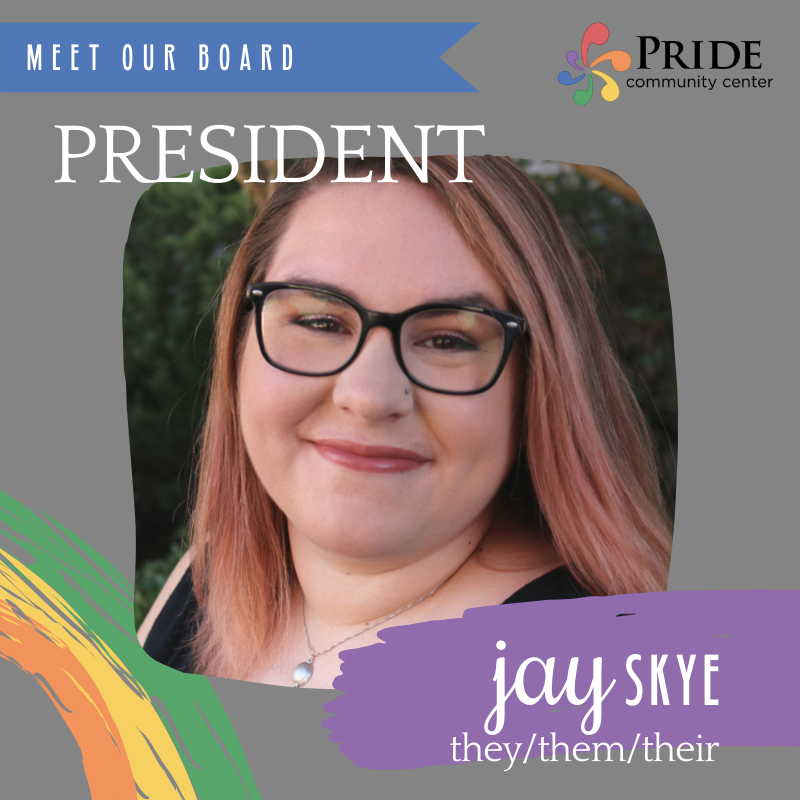 :
Jay Skye
Pronouns: They/Them/Theirs

Jay is a native of Rochester, NY. Jay received their Bachelor's Degree from the Rochester Institute of Technology and their Master's Degree from the Warner School of Education and Human Development at the University of Rochester. Jay now works at Texas A&M in the Department of Student Activities. They are passionate about creating inclusive environments, advocating for marginalized and minoritized individuals, and continuously working towards equity. In their free time, Jay enjoys crafting, sleeping, and spending time with their partner and cat.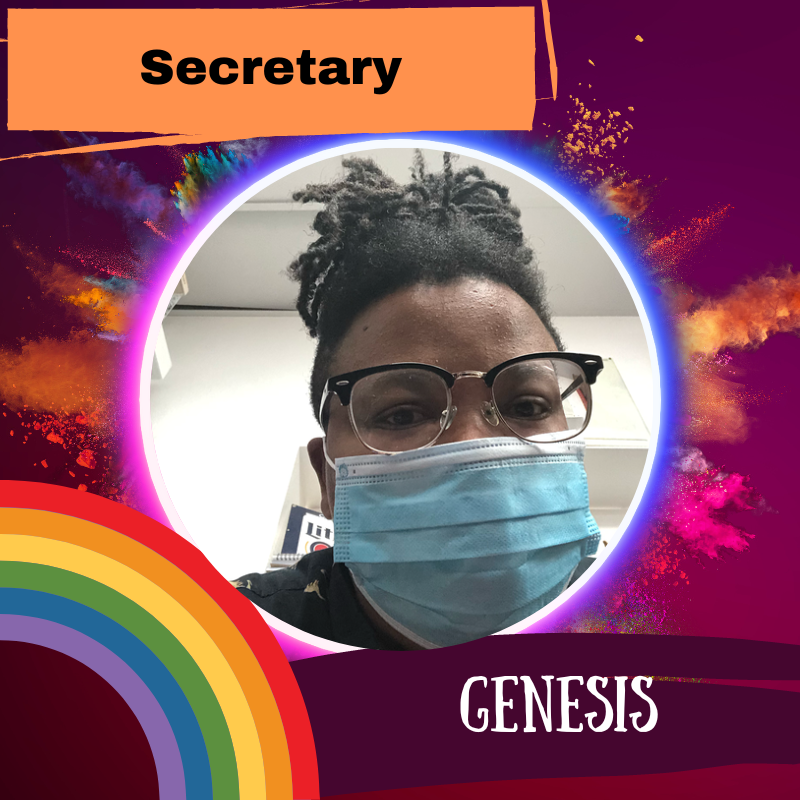 Secretary: Genesis Nunlee
Pronouns: They/Them/Theirs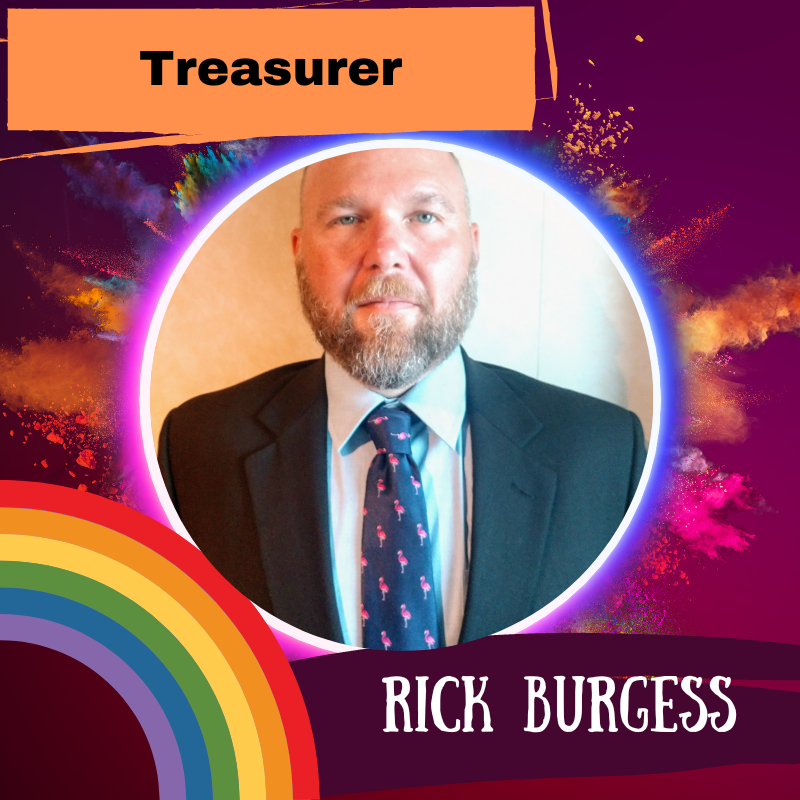 Treasurer:
Richard 'Rick' Burgess
Pronouns: He/Him/His

Rick is originally from Ingleside, Texas. He is a member of the Texas A&M University Class of 1997, and holds a Bachelor's of Science in Poultry Science. He is a Certified Quality Auditor and Certified Pharmaceutical GMP Professional. After graduation, he moved away for work, living in Indiana, Minnesota, Ireland and Arizona. He has made a career as a microbiologist and sterilization engineer in the medical device industry. Rick relocated back to the B/CS area in 2012. He lives near Somerville with his husband Josh and their Blue Heeler Trinity. Together they maintain a start-up vineyard and enjoy living in the country.
Rick is a founding member and President of Leather and Lace of the Brazos Valley. He has a history of community service and fund raising with various non-profit organizations. He is excited to be a part of Pride Community Center, to help shape the goals and direction of PCC and further its mission.
In his spare time, he enjoys travel, theatre, beaches, making wine and cooking. He hopes to learn from and enrich the local LGBTQIA+ community through ongoing engagement and personal action.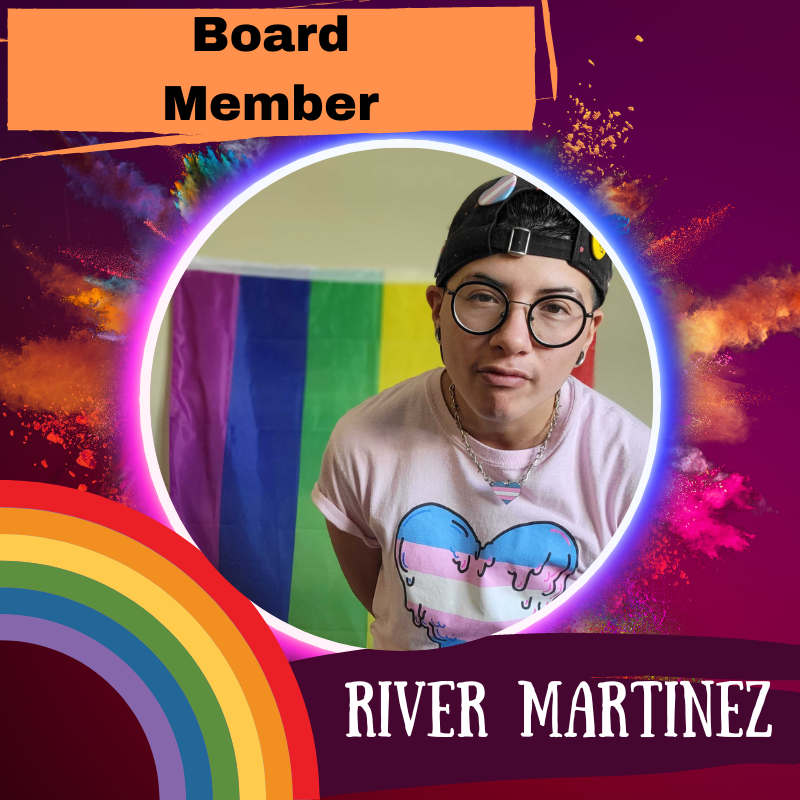 Board Member:
River Martinez.
Pronouns: He/Him/His

River was raised in San Benito, TX (part of the Rio Grande Valley) and completed his bachelor's degree in Wildlife & Fisheries at Texas A&M University. River now works in the Texas A&M Insect Collection with a love for the many forms of nature. On his free time, River volunteers with many community service and social events.

He has a passion for advocating on behalf of marginalized groups and uplifting minority voices where possible. River's main goal is to help the PCC find a physical location so that the lgbtq+ community has a safe space to go to. He would also like to create a program for Transgender individuals that can't afford basic gender affirming items.

When he has the time to spare, River enjoys going to parks with his dog Fern, painting, helping others and assisting local drag queens with their shows.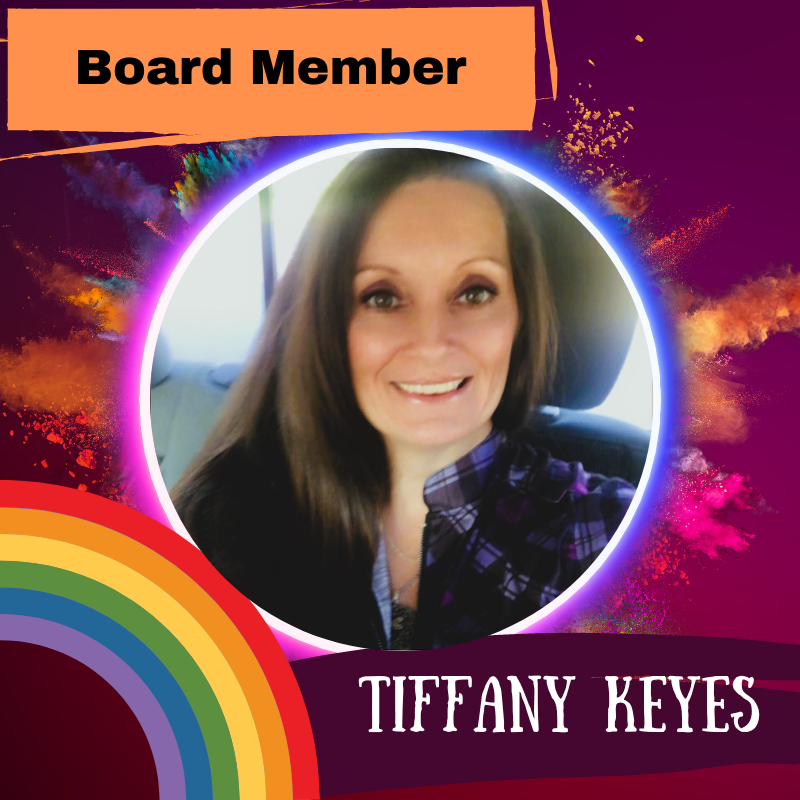 Board Member:
Tiffany Keyes.
Pronouns: She/Her/Hers

Tiffany is the manager of her own local bakery and deli and most days she loves her job! Tiffany is 40 years old with an 18 year old son, a fiance and 3 dogs. She is an Independent Member of the Texas Conference of Clubs and is as active there as she can be. She loves the outdoors, reading, being with family and friends, cooking, and baking. She is interested in spreading knowledge and awareness as well as learning more about everything

Staff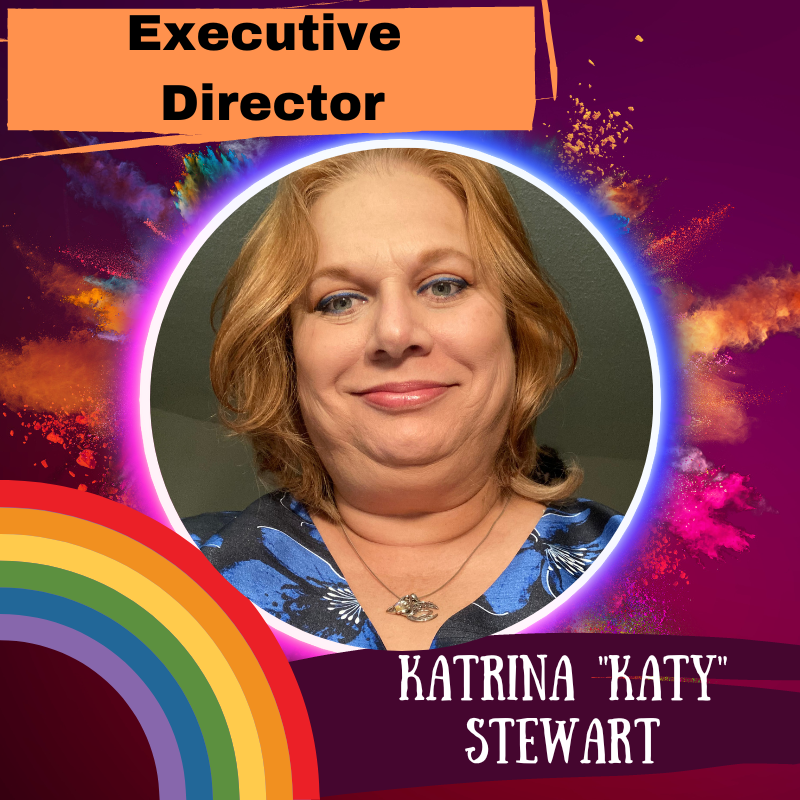 Executive Director:
Katy Dawn Stewart
Pronouns: She/Her/Hers

Our volunteer Executive Director, Katy is a senior leader in LGBT civil rights and transgender education. Having served on boards of directors at the local, state, and national level, she has formerly served on the boards of Equality Texas and Transgender Education Network of Texas as well as the Steering Committee for Trans Advocacy Network.
These days find her coaching and educating about transgender life wherever she can. Notably she has presented classes on working with transgender clients for the National Sexual Assault Conference of 2017, had presented at teacher in-service in working with transgender students, and regularly offers her unique expertise and insight in regard to these topics as well as capacity building for movements and nonprofits.