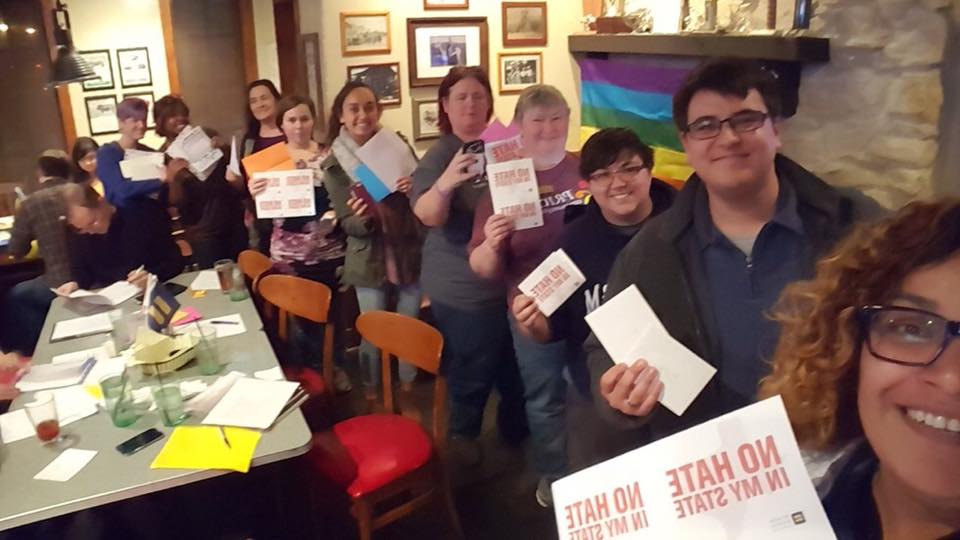 You Make a Difference
Your gift of funds or hard work allows Pride Community Center, Inc to work with all of our partners towards creating a safer environment for all LGBTQ+ persons in the Brazos Valley.

Give while Shopping
Through participation in the Amazon Smile program and Kroger Good Neighbor Program, a portion of your purchases at either smile.amazon.com or at Kroger will be donated to Pride Community Center, Inc. To find out more about each program, click on the link below:
Amazon Smiles
Kroger Good Neighbor Program
Give through Funding
Any organization requires funds to operate and we are counting on you to help PCC work with community partners to bring engaging activities and event to the BV LGBTQ community and their allies.
Please give what you can today. Clicking on the donate button will take you to paypal's secure donation site where all transactions are encrypted for safety.


Would you like to send a check instead?
Checks should be made out to:
Pride Community Center Inc
PO Box 9706
College Station, Texas 77842
Giving of your time through volunteering
Want to be part of the team in bringing fun events to the Brazos Valley that create awareness of LGBTQ+ people and give our community a chance to get together and socialize? We could use your help. 
Just Click the SignUp Button Below to be taken to our volunteer sign up page

GuideStar Silver Star Seal of Transparency
Pride Community Center is listed with GuideStar as a Non Profit organization and has earned a Silver Star Seal of Transparency in regard to our information and programs.
Click on the seal below to find out more and donate through GuideStar if you prefer: