Now shopping at Amazon can also benefit your community through Amazon Smile's give back program to registered non-profits.
First, you need to designate Pride Community Center, Inc as your charity of choice for the Amazon Smile Program. There are several ways to do this.
The easiest is to click the following link:
https://smile.amazon.com/ch/27-2432807
To change your charitable organization if you have used Amazon Smile Previously
Sign in to smile.amazon.com on your desktop or mobile phone browser.
From your desktop, go to Your Account from the navigation at the top of any page, and then select the option to Change your Charity. …
Select a new charitable organization to support.
Need more detail?
Change Your AmazonSmile Charitable Organization
Once you have set Pride Community Center as your charity, just shop through smile.amazon.com
Question: Can I just use the Amazon Shopping App on my phone to order, and Pride Community Center will be credited for the sale?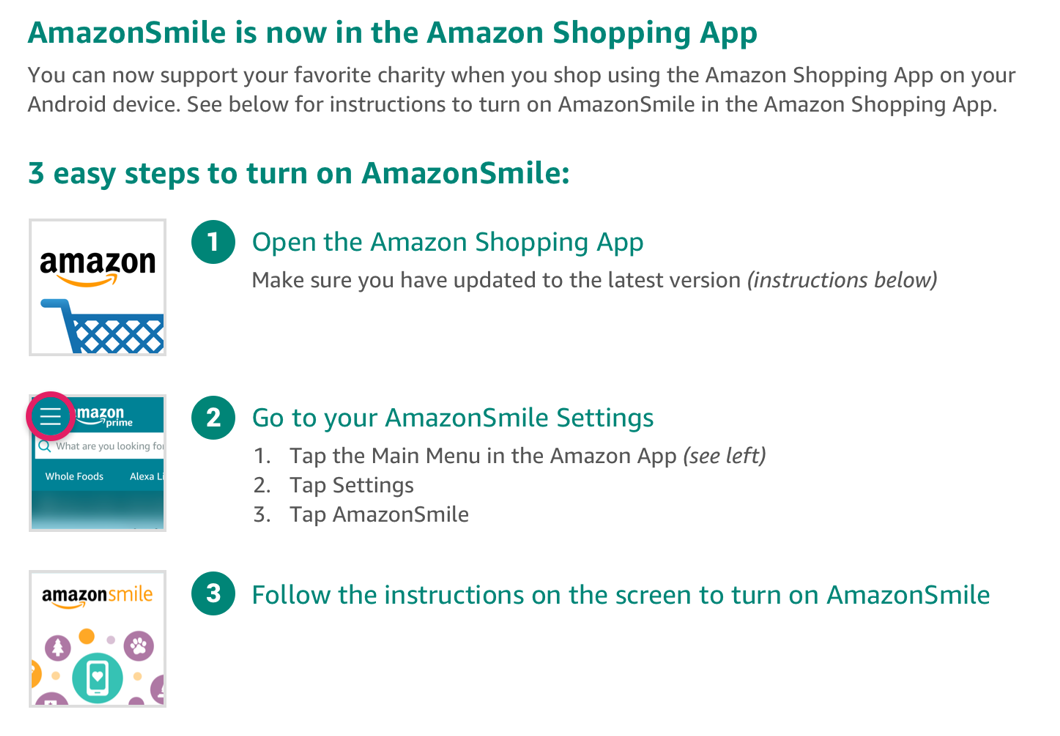 But, I have an iPhone and these app updates don't work with my Iphone
If you have the Amazon App installed you should remove it.
Now load Safari (the iPhone internet browser) and go to smile.amazon.com.
Tap the 'share' button on the bottom of the screen.
Tap the 'Add to Home Screen' icon. You may need to swipe to the left to see this.