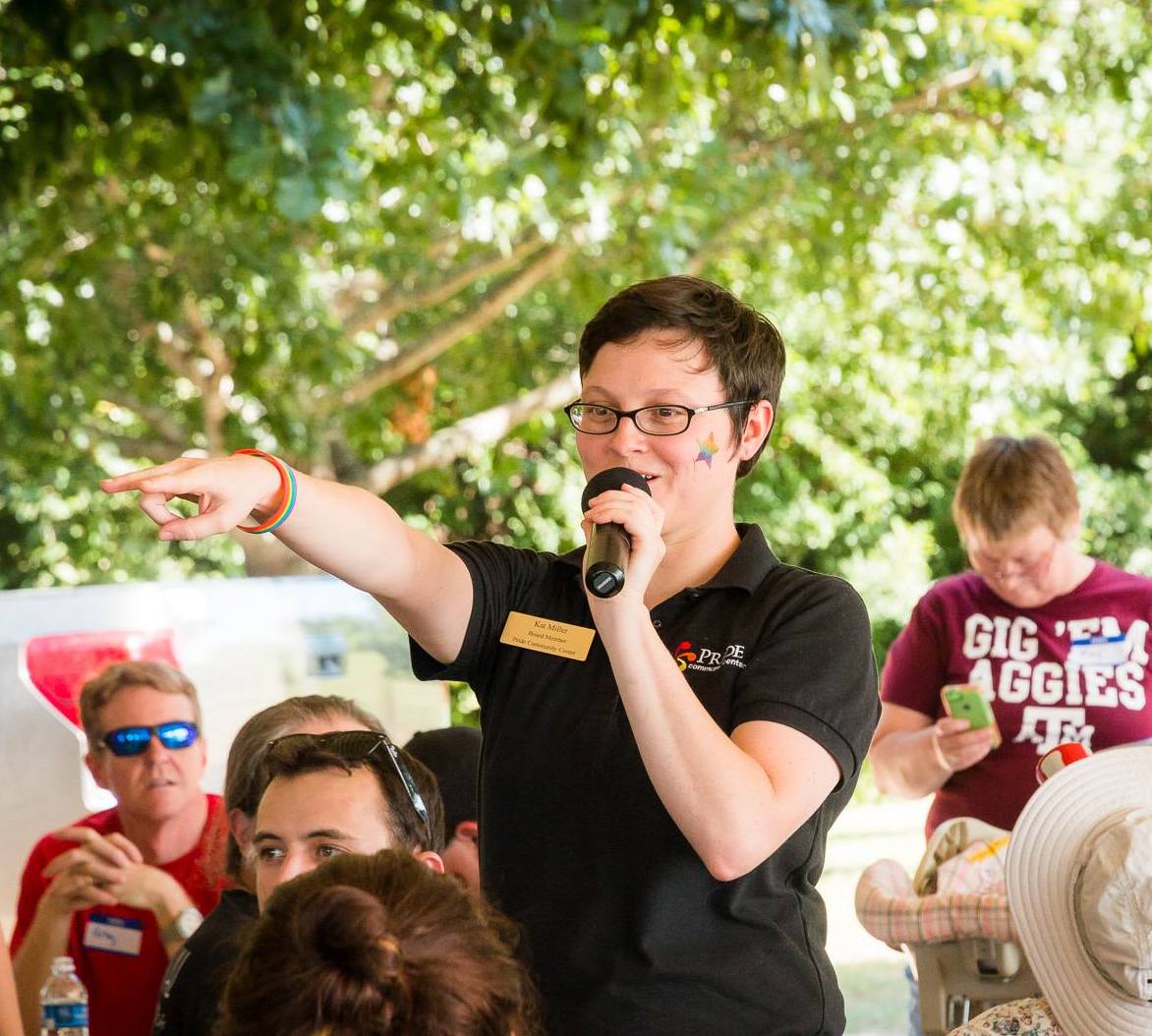 Our educational programming is designed to support our mission to promote understanding and awareness of issues in the LGBT community and to provide resources for members of the LGBT community. Currently, we support two education related campaigns, detailed below.
HIV/AIDS Awareness
Mission Statement
The mission of Pride Community Center's (PCC) HIV/AIDS Awareness and Outreach Team is to encourage people to get educated and to learn more about HIV/AIDS and its impact in their community, and work together to encourage testing and HIV counseling in the communities as well as help decrease the stigma associated with HIV/AIDS.
Goals
The goals of PCC's HIV/AIDS Awareness and Outreach Team are to:
Raise funds to support the HIV/AIDS services of the Pride Community Center and the HIV Awareness Collaborative Group of the Brazos Valley.
Increase awareness and knowledge about the services and programs offered by the benefiting organizations.
Increase awareness and knowledge about HIV/AIDS among participants and the general public.
Increase HIV/AIDS activism and volunteerism among the Brazos Valley, inspiring them to become ambassadors in the fight against HIV/AIDS.
Provide a positive, life-affirming experience for people affected and infected by HIV.
Encourage an environment of dignity and improved quality of life for those affected by HIV and AIDS.
Values
Pride Community Center is committed to the following guiding principles and core values:
Respect: We treat all individuals impacted by HIV, AIDS, sexually transmitted diseases and viral hepatitis with dignity, respect and compassion.
Partnership: We value community input and collaboration with federal, state, local and community partners.
Leadership: We embrace, empower and drive change in the fight against HIV and sexually transmitted diseases.
Stewardship: We strive to be creative and resourceful in planning, developing and delivering high quality services to impacted communities.