This guest article was provided by Beverly Nelson of StandUpForCareGivers. Written on February 14, 2022.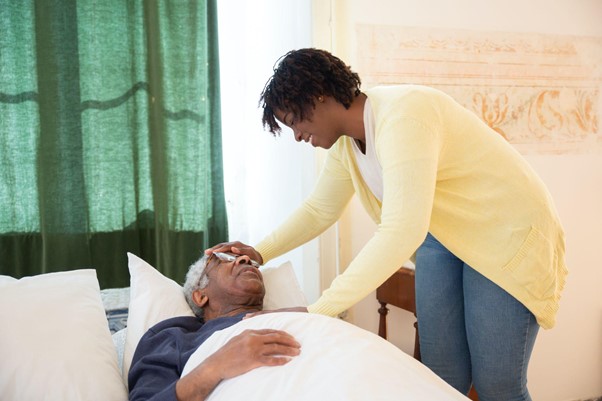 Older people are more vulnerable to loneliness and depression than middle-aged and young adults. Their life isn't as engaging and as active as before. They are probably dealing with underlying diseases and constant pain all the time. Therefore, as Elderly Homecare explains, they need special care from friends and family.
Today, there's so much recognition of the LGBTQ community, but senior members feel left out. LGBTQ seniors should always be included and have company in case of anything.
Unfortunately, not all seniors are fortunate to receive care from their loved ones. That's why people worldwide have dedicated their time and energy to taking care of older adults all over the nation. The experience might be challenging, but with the following tips, things should be easier.
Improve communication with technology

Technology has dramatically impacted the lives of human beings today. However, Easy Tech Seniors states that most seniors find it hard to navigate their gadgets and put them to use. Ensure you help them through this for easier communication and easy navigation through daily activities.
Chartwell suggests Introducing them to social media — it will keep them engaged, connected, and entertained at all times. There are many pages on different social media platforms geared to helping senior members of the LGBTQ community.
Encourage connection among community members, family and friends online.
Show them how to use video chat to speak to friends, partners, and family.
Get them a device tailored for their needs. One that they'll understand, be educated, and enjoy. For instance, be sensitive when introducing technology to seniors of the LGBTQ community.
A GPS device might be advisable for seniors who have dementia.
Advice on getting a smart home device like Google Home.
Connect them with peers

There's a lot to consider when it comes to connecting senior members with their peers, especially LGBTQ seniors. Issues like religion, sexual orientation, origin, race, and academic background are important. Place them in groups they'll relate to and be comfortable.
Visit the local senior center and identify where they'll mostly blend.
Encourage them to join classes to enhance their knowledge and pass the time.
Take them out to meet up with friends and engage in gaming activities.
Help them get a part-time job and make some money.
A fitness group for seniors can be a great way of making new friends.
Get them involved in faith-based activities.
Join support groups for seniors. It will help if the groups are more specific, like LGBTQ support groups for seniors.
Encourage them to volunteer for different causes.
Fun things to do together

The sound of laughter is priceless. Making a senior laugh and enjoying some time together is a priceless gift. Here are a couple of activities both of you can enjoy:
Movie nights.
Sharing memories, like going through a photo album or creating one.
Playing fun games like scrabble, puzzles, chess, e.t.c. Also, encourage playing that will help keep them fit.
Take care of their lawn together or get nearby lawn services while supervising (make sure you read reviews on Angi to ensure you're getting quality help).
Do yoga together.
Going out for a walk.
Going for lunch or dinner.
Taking hobby classes together, suggests EduBull.
Encourage them to go out on dates while you chaperone. It's harder for LGBTQ seniors, so ensure to offer comfort and support if things don't work out.
Conclusion

Pushing aside selfish interests, volunteering to take care of a senior is selfless. Ensure that before committing, you want to enjoy it. Doing something you don't enjoy will only worsen their situation. Take care of yourself through the process.



Articles on this blog are provided for information purposes by working with contributors who reach out to us and provide articles that are appropriately sourced where the author is clearly identified. Link back to original article for citing information, or a citation at the bottom of all entries is appreciated, as well as a list of references at the end of any blog.