This guest article was provided by Beverly Nelson of StandUpForCareGivers. Written on April 29, 2022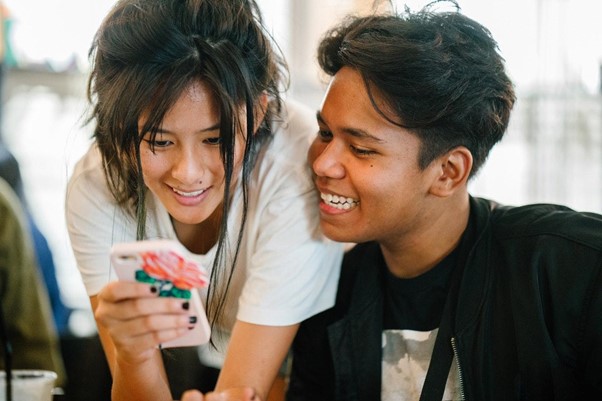 Whether you're the parent of an LGBTQ+ teen or simply an ally, it's important to show your support. You can start in your own backyard. Taking steps to create a more welcoming community will help young people feel at ease and encourage inclusivity. Pride CC provides resources and events to help promote greater awareness and inclusion of LGBTQ+ youth. This guide offers tips for how to support LGBTQ+ youth in your community.
Create a safe space for your local youth

LGBTQ+ teens need to feel confident that they are in a safe space if they're going to live to the fullest. Human Rights Campaign reveals how creating safe zone programs can help. Safe zones can be established through schools, community centers, churches, and local businesses. When setting up this kind of initiative, make sure to define a mission statement and outline concrete action points for how you'll help, such as by providing workshops.
Be a role model for inclusion in your neighborhood

Encouraging LGBTQ+ youths to feel welcomed starts with you. Modeling inclusivity is a great way to encourage others to follow suit. There are a few things to adhere to when it comes to inclusive leadership. First, you want to make your commitment visible. Second, it's important to show humility and still maintain awareness of your own inherent bias. Finally, it's critical to express curiosity and cultural intelligence. Always be open to learning more.
Support relevant LGBTQ+ events to get the community involved

You can further raise awareness about LGBTQ+ issues in your neighborhood and encourage a more inclusive community by participating in relevant events. Youth.gov highlights events that celebrate gender identity and expression as well as sexual orientation. Examples include LGBTQ+ Families Day (June 1) and Pride Month. Promoting such initiatives is a great opportunity to show that you're an ally while also educating others.
Find ways for families of LGBTQ+ teens to help out

One hurdle LGBTQ+ teens may need to overcome starts at home. Gaining acceptance and support from family isn't always easy. If you're a parent, follow best practices for accepting your child, like letting them know they are loved and promoting dialogue. If you're not a parent but want to help families with LGBTQ+ teens, find ways to connect adults and kids. For example, setting up educational resources and support groups is a great start.
Be an ally and agitate for broader change within your region

In addition to doing things like participating in events, you also want to be a steward of change. If there are policies in your area that limit LGBTQ+ youth, consider what you can do to make a difference. American Progress offers a State of the LGBTQ Community report that can be a good starting point. Read it for a better understanding of the limitations and hurdles that young people may face. Then, visit your city council or school board to discuss change.
Consider formalizing your support with a nonprofit entity for LGBTQ+ youth

If you find that supporting LGBTQ+ youth is truly important to you and you want to do even more, you might consider formalizing your efforts by establishing a Texas nonprofit. Guidelines for establishing this type of business entity vary between states, so look up your local area's legislation before proceeding. You'll have to complete some basic steps, like writing out a clear business plan, determining tax and reporting obligations, and getting funding.
LGBTQ+ youth don't always have it easy. They may face biases and outright discrimination in their day-to-day life. Doing your part to show support can make a big difference. The above guide provides some ideas to get you started.
For more tools and tips for helping LGBTQ+ teens, check out these resources.



Articles on this blog are provided for information purposes by working with contributors who reach out to us and provide articles that are appropriately sourced where the author is clearly identified. Link back to original article for citing information, or a citation at the bottom of all entries is appreciated, as well as a list of references at the end of any blog.